We encourage you to support the following Dallas Amputee Network (DAN) sponsors and supporters. Their generosity helps us further our mission of providing support, inspiration, and enlightenment programs and services to amputees, their caregivers, and families throughout the Dallas–Fort Worth area.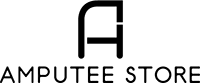 It's about quality of life for people that have experienced limb loss
Starting in 2006, from a cramped New York apartment, the Amputee Store has grown from an online medical store to become the preeminent resource reaching the amputee community to provide solutions in a way that hadn't been done before.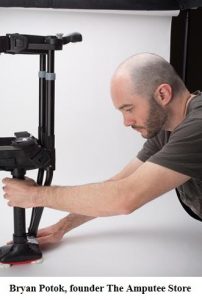 The Amputee Store offers both a comprehensive selection of products, giving our customers real options, as well as in-depth information about everything we'd sell. Allowing customers to determine for themselves which products best suit their individual needs.
The Amputee Store is a real resource for the amputee community and the place to go for all things related to living with limb loss.
Empowering amputees to find personalized solutions for their daily necessities
---


Specializing in lower extremity prosthetic care in Southlake, dallas, fort worth, waco, and beyond.
At Innovative Prosthetics, we provide an innovative approach to lower limb prosthetic care. From in-house visits to specialized care plans, we strive to give our patients a unique, personalized experience.
---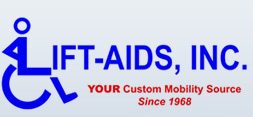 YOUR Custom Mobility Source Since 1968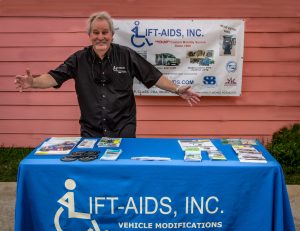 LIFT AIDS, INC., one of the oldest automotive adaptive equipment dealers and accessibility lift providers in the United States, is proud to be one of less than 15 vehicle modifiers in the country that is certified to make structural and gas tank modifications allowing us to provide custom one of a kind vehicle modifications that satisfy most consumer's unique requirements.
---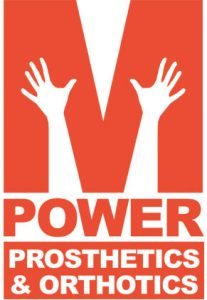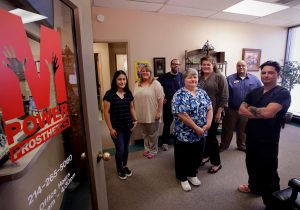 M-Power Prosthetics is the DFW Metroplex's leader for customized orthotics and prosthetics. As we celebrate our 12th year helping lower limb amputees and individuals with complicated foot and ankle challenges, our mission is to help you.
Our team is dedicated to setting ourselves apart with our level of customer service. From our professional administrators that schedule and help coordinate your insurance filings to our industry renowned team of O&P practitioners, our patients are treated with a caring and welcoming approach to ensure a superior level of personalized care.
"Find Your Independence."
---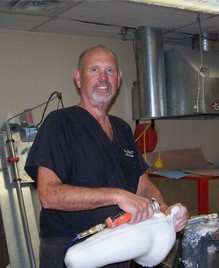 Strobel & Associates is a full-service company that provides high quality custom prosthetic and orthotic services. Our staff has over 20 years of experience in providing prosthetic and orthotic services.
We fabricate the majority of devices onsite, allowing for a higher level of quality control, increased client involvement, and faster turn-around times. Arrangements can even be made to complete cosmetic finishing or repairs while you wait.
Strobel & Associates is C-Leg, Rheo/Symbionic & Plie certified and proud to be an Ottobock and Össur affiliated facility.
---
Parker University offers an experience unique to any other institution within the health care education arena: a combination of unparalleled standards in a community-focused environment.
Since 1982 Parker University has built a legacy of its flagship Doctor of Chiropractic program. It has established itself as a leading comprehensive institution. Parker University provides students, patients, and wellness professionals with the knowledge and health care experiences to realize their full potential through a dedicated focus on education, research, and service.
We rely on our deep tradition, but we also lead the way in innovation and research. We devote ourselves to service and integrate ourselves in the community, Dallas and beyond. We push boundaries. We achieve the best, then take it further. We elevate the entire health care field.
Together, we are in the pursuit of higher health
---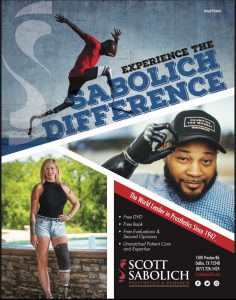 Since 1947, the Sabolich name has been synonymous with clinical excellence worldwide in the field of prosthetic innovation. Based in Oklahoma City with a second location in Dallas, Scott Sabolich Prosthetics is world renowned for their unique ability in fitting patients who have been categorized as difficult to fit. Every week patients travel from all over the United States to our facilities to find the best fitting, highest functioning prosthesis available anywhere in the world. One of the many unique aspects of the Sabolich facilities is that everything is done in house. The casting is still done by hand and all the fabrication and modifications are done on site. Our custom shape and skin which makes the prosthesis look as life-like as possible and our custom airbrushed artwork are just a couple added features that you won't find anywhere else.
The cutting-edge technology available at our facilities is second to none. From microprocessor knees that allow an above the knee amputee to walk up stairs step over step, to myoelectric hands that grip, pinch and rotate, our life mission is to help amputees achieve the highest level of function and be as comfortable as possible. For over 73 years we have been changing lives. We would be honored to help change yours.
---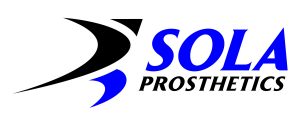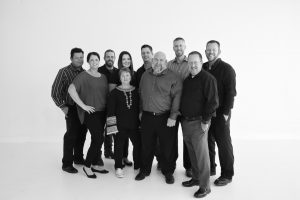 Special Opportunity Love Amputees. At SOLA Prosthetics, our mission is to provide a compassionate approach to prosthetic care. Helping People is our Passion, and because of this, every company decision and policy has to answer one question: Will it benefit the patient? It is not about the devices we make, it is about the people we help.
We create a Compassionate care plan for every patient. All members of our team provide Education to everyone. We have a Commitment to every patient to follow up with them regularly. Our Integrity ensures our patients' needs come first each and every time. Support is huge in a patient's progression, so we want to offer as much as possible. We understand that being an amputee is a lifelong journey, and we look forward to being with you every step of the way.
Sponsors can network with our membership at social events and provide educational presentations at our monthly meetings.
---
Consider Becoming One of Our Sponsors
DAN reaches hundreds of people through meetings, outreach programs, and an engaged and active social media community. Contact us today to become a sponsor by calling (214) 736-7913 or emailing Administrator@DallasAmputeeNetwork.org.