Curious about what DAN members are up to? Click below to read the latest issue of inMotion, the living well with limb loss magazine from Amputee Coalition.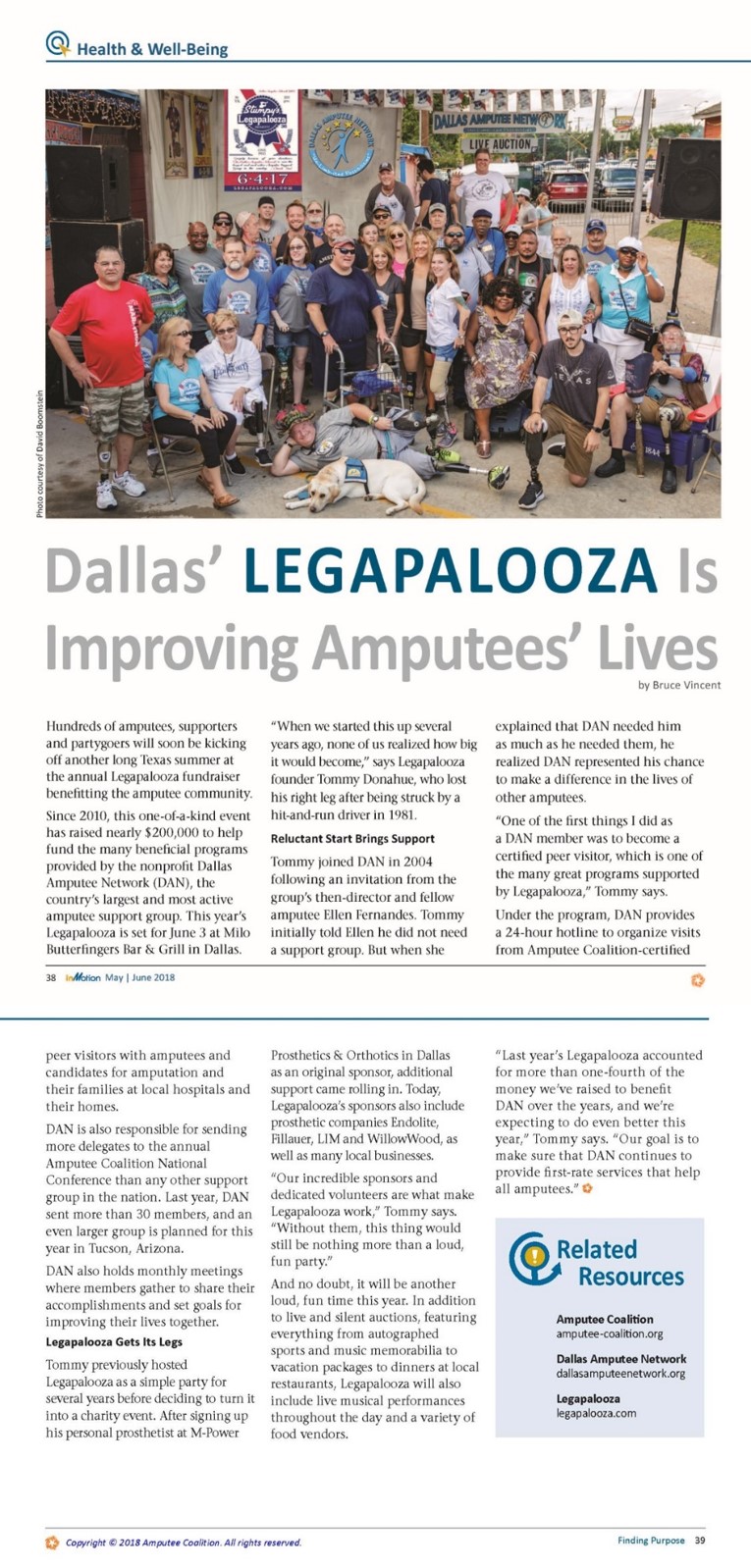 Share Your News with Us!
We'd love to know what's going on in your life so we can share it with the community. Please let us know by contacting the Dallas Amputee Network at (214) 736-7913 or by emailing Administrator@DallasAmputeeNetwork.org.