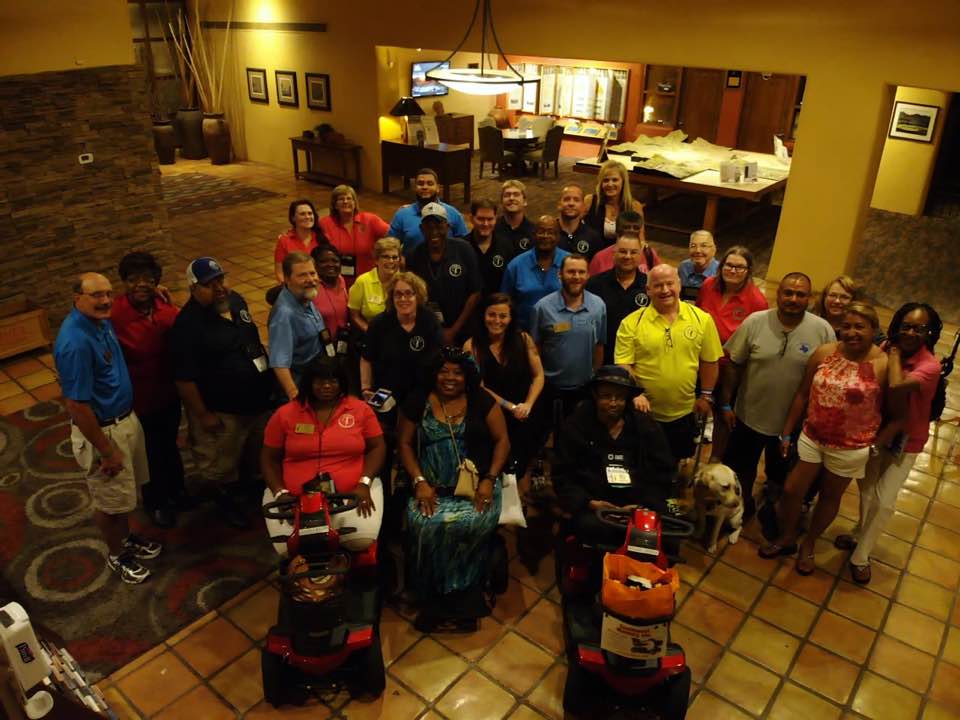 The Dallas Amputee Network's (DAN) Certified Peer Visitor program offers support, encouragement and information for those who live with an amputation.
Our peer visitors are trained and understand what it's like to live life with a limb loss because they have the same experience.
You can request a visit from a DAN Certified Peer Visitor for yourself, a family member, or friend. Contact us today through the DAN information line at 214-736-7913.
Frequently Asked Questions
How do I arrange a peer visitation?
There are several ways to arrange a peer visit with the amputee's approval. Hospital staff, family, friends, caregivers, and a representative from the Amputee Coalition of America (ACA) National Peer Network can all ask for a DAN peer visitor.
What are the DAN peer visitors' qualifications?
Peer visitors receive Amputee Coalition of America certification training. Many times, peer visitors who more closely match an amputee can accompany a trained peer visitor to the medical facility.
What happens once a peer visitation is requested?
We start by matching one of our peer visitors with the new amputee and his or her specific situation. One of DAN's representatives will then reply back to the requestor with peer visitor information. The peer visitor will contact the amputee or requestor to schedule a time to meet. Information and business cards will be left with the amputee, family, caregivers, or hospital staff during the visit. A follow-up visit will be scheduled, if requested.
Are any reports about the peer visit done and, if so, what happens to the reports?
Yes. Peer visitors provide a visit report to the hospital contact, the ACA, and the Dallas Amputee Network. Peer visitors take notes of all pertinent information:
Amputee's name (or initials) and gender.
The level of amputation and date performed.
The hospital or facility visited.
Who requested the visit.
Date of the visit.
What materials were given to the amputee, their caregivers, and facility staff.
Any follow up that is requested.
How do I get trained to be a peer visitor?
Peer visitor training is held periodically. Contact any of DAN's board members or call the information line during the day at (214) 736-7913.
Request a Peer Visitor Today
Our peer visitor program is here to offer amputees support and information when they need it. Schedule a peer visit by contacting Dallas Amputee Network at (214) 736-7913 or by emailing Administrator@DallasAmputeeNetwork.org.